October 2013
---
October 20, 2013
Friends of Adin Ballou Fall Lecture and Roundtable on Peace
"Hoping Still: Carrying Adin Ballou's Peace Torch into the 21st Century"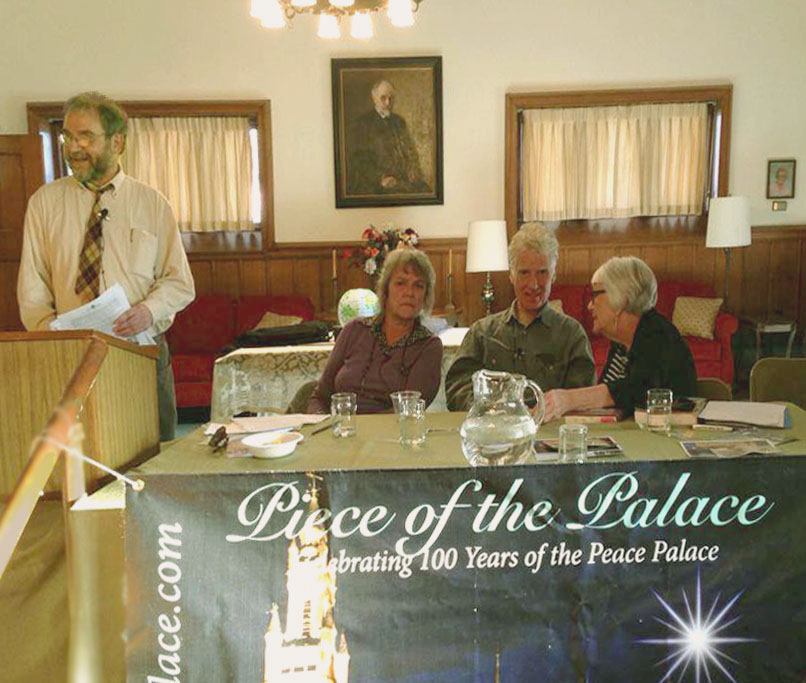 Left to right: Michael Boover of Annunciation House; Suzanne Belote Shanley and Brayton Shanley of The Agape Community;
and Rosalie Riegle of The Project for Justice, the Environment, and Peace
Photo: Tony Alves
"Clouds of witnesses" and forty-plus earthly attendees heard Michael Boover carve out a place for peace at the Fall lecture in the Hopedale Unitarian Parish Hall. He invoked Adin Ballou, whose writings were admired by Tolstoy, who influenced Gandhi and Dorothy Day, as well as the late Jeanne Kinney, among the witnesses who have gone before. He brought the hope for peace into the future with Jeanelle Wheeler and other young pacifists.
Peace-makers on the round table included Chicago author Rosalie Riegle, and Brayton Shanley and Suzanne Belote Shanley of the Agape Community. What a grand way to celebrate the Centennial of the Peace Palace, for which Friends of Adin Ballou has been designated a Point of Light!
Tony Alves tweeted from the floor, quoting Boover: Hopedale was a haven for those seeking refuge from drunkenness, slavery, inequality & violence of the day. Early Hopedale founders believed in building an economy that served people, rather than people serving economy.
As Susan Thwing, early Hopedale community resident wrote, "Surely they hitched their wagon to a star. And though it fell to earth, it left a pathway so bright that it still points the way to perfection."
Rosalie Riegle posed the question, "Is hope optimism? Or is hope conviction?"
Brayton Shanley credited Adin Ballou with starting the movement for nonviolent resistance to war and social injustice in the modern era. He also connected Ballou to Tolstoy, to Gandhi, to Martin Luther King, Jr. "Hopedale is a place where peaceful protest was theorized and promoted."
Suzanne Belote Shanley urged the audience to keep the vision of Adin Ballou and the Hopedale community alive in our youth. Asked by a member of the audience, "Where do you stand on voting?" she replied, "We vote on a local level and vote our conscience outside of the ballot. I havenít voted for president since George McGovern, because he was the only pacifist."
French visitor Cedric Iggiotti said we changed his opinion of America. "In France they blame America for everything that goes wrong. But today I have learned not to judge America by its government, but by its people."
He proved that the work of Friends of Adin Ballou does make a difference to foster peace in the world, going on to say that corporations, banks and governments have a network and we need one too, to connect like-minded individuals in Europe, Asia, the Middle East and the Americas in a global movement.
--Marcia Matthews
---
August 4, 2013
Hopedale's Annual Peace Picnic
See the video!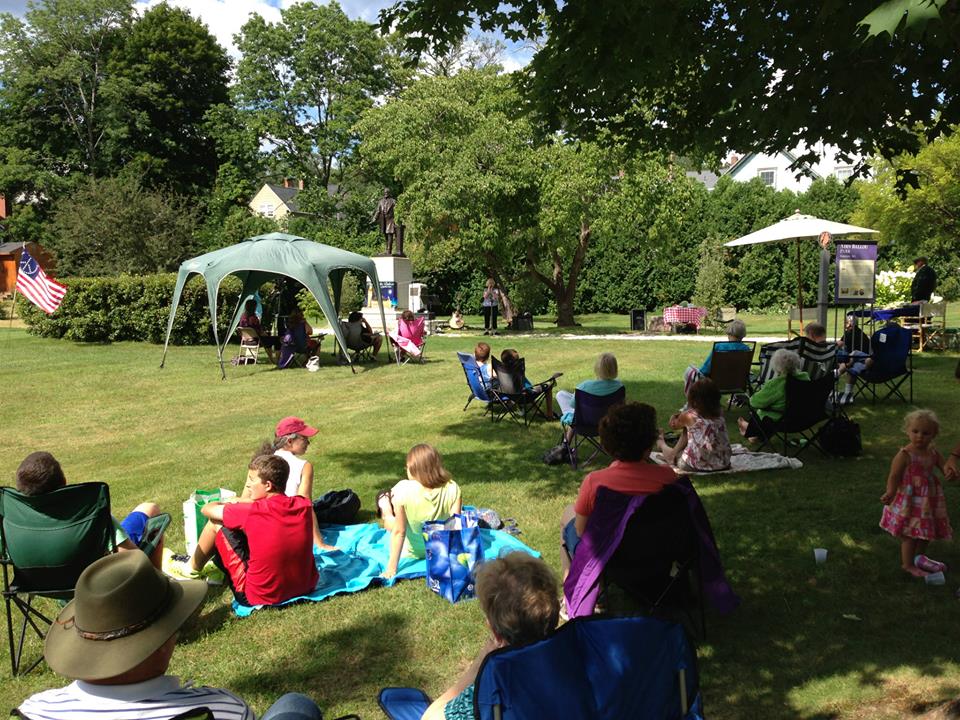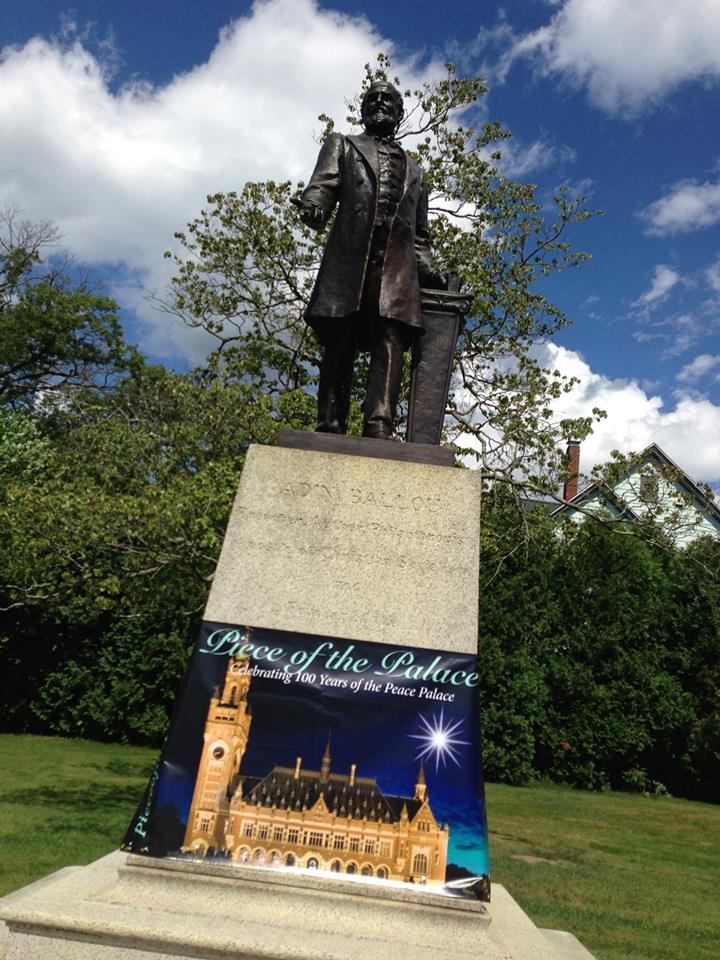 It was a great turnout for the Peace Picnic! People and all ages gathered to read, sing and listen.
---